Upcoming Student Events
January 24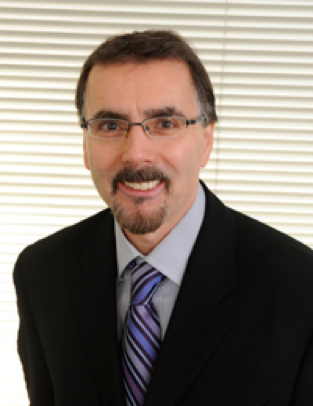 Focus Group Facilitation Workshop | 2MS12 12:30-1:20PM
Focus groups are a form of qualitative research. They enable in-depth exploration into people's feelings and beliefs. They also help us look specifically at the nature or structure of attitudes and motivations (understanding "the why" behind a behaviour) rather than determining the frequency.
Students may encounter focus groups either during their practicum or after they have graduated and start their careers. This workshop builds on the knowledge students learn in Action Research Methods.
The workshop will be presented by Kerry Dangerfield who works for Prairie Research Associates. He holds a master's degree in Political Science from the University of Manitoba and has extensive experience in the analysis of all types of social and market research data.
February 6
Refugee Resettlement Panel Discussion | Eckhardt Gramatté Hall, 7:00-9:00PM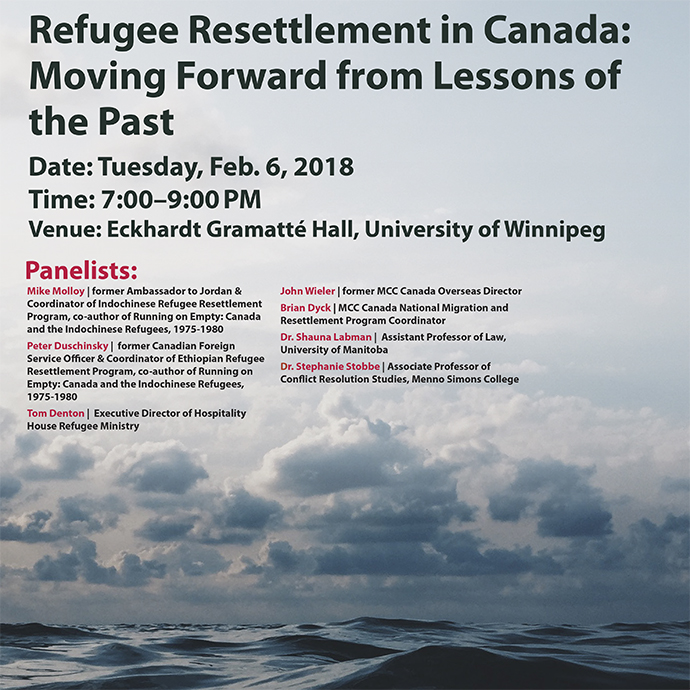 MSC invites you to engage with a panel of refugee resettlement experts, in a conversation entitled, "Refugee Resettlement in Canada: Moving Forward from Lessons of the Past."

Moderated by MSC's Dr. Stephanie Stobbe, panellists include:

Mike Molloy, co-author of Running on Empty: Canada and the Indochinese Refugees, 1975-1980, former Ambassador to Jordan & Coordinator of Indochinese Refugee Resettlement Program,
Peter Duschinsky, co-author of Running on Empty: Canada and the Indochinese Refugees, 1975-1980, former Canadian Foreign Service Officer & Coordinator of Ethiopian Refugee Resettlement Program,
Tom Denton, Executive Director of Hospitality House Refugee Ministry
John Wieler, former International Program Director for MCC Canada
Brian Dyck, MCC Canada National Migration and Resettlement Program Coordinator
Dr. Shauna Labman, Assistant Professor of Law, University of Manitoba, with expertise in immigration and refugee law 

February 7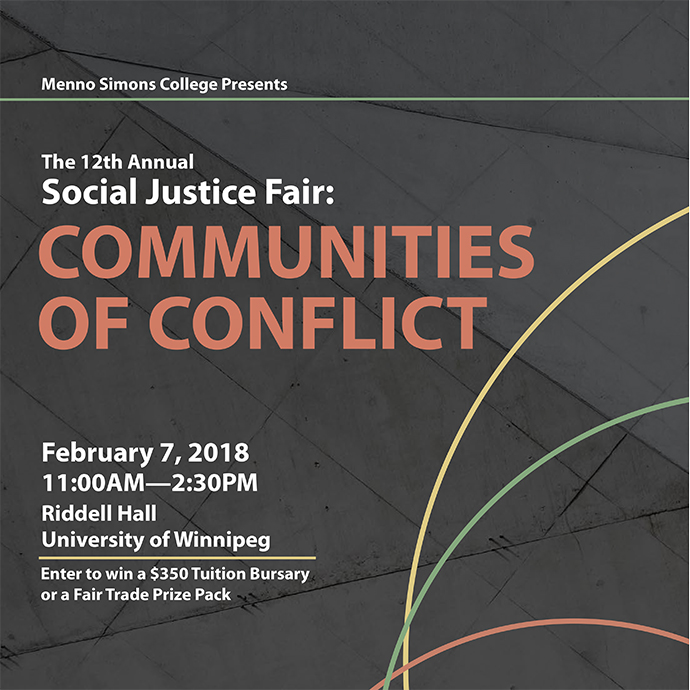 Social Justice Fair | Riddell Hall (U of W), 11:00AM-2:30PM
Menno Simons College invites you to the 12th Annual Social Justice Fair!
New this year, documentary filmmaker Patrick Mugosa will speak at 12:00PM about his award-winning new documentary, "Restoration: a refugees' story," which explores the transformed lives of African immigrants who found refuge in Canada through this country's resettlement program.
Plus, enter to win a $350 Tuition Bursary or a Fair Trade prize pack!
Come learn about Winnipeg-based organizations who are doing amazing work both here and around the world. Find out about ways you can volunteer, and discover future career opportunities.
With more than 40 organizations from around Winnipeg scheduled to participate, you are sure to find something that speaks to your passions.
February 12
Public Lecture with Jane Rabinowicz, Executive Director, USC Canada | 2MS12, 11:20AM- 12:30PM
MSC welcomes Jane Rabinowicz, Executive Director of USC Canada, in a public lecture entitled, "Leading from the field: Farmer-led solutions for food sovereignty, climate resilience and sustainability of small scale agriculture."
In 2016, Rabinowicz was named to the Global and Mail's 53 most influential people in Canadian food for her work in seed security in Canada. And in 2017, she was profiled by CBC as part of a six-part documentary series called "WE ARE CANADA," that celebrates the next generation of passionate Canadian changemakers.
USC Canada promotes vibrant family farms, strong rural communities, and healthy ecosystems around the world. With engaged Canadians and partners in Africa, Asia, and Latin America, they support programs, training, and policies that strengthen biodiversity, food sovereignty, and the rights of those at the heart of resilient food systems – women, indigenous peoples, and small-scale farmers.
For information on arranging or coordinating a student event, contact msc.studentservices

:

@

:

uwinnipeg.ca.