Read January's reflection on resilience and connection by Angela Lavallee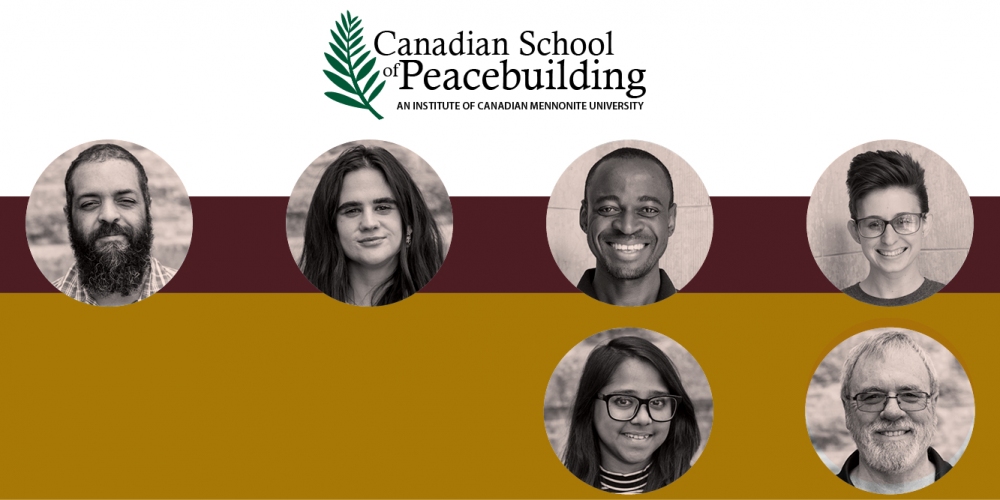 CMU's peacebuilding school features online and hybrid classes in its 13th year
Latest News & Stories
For Jordan Ewart, policy analyst at the Saskatchewan Trucking Agency, the trucking industry in Canada continues to experience a significant shortage in female employees. With 97% of truckers identifying as male and only 3% as female, Ewart—who graduated with a BA in International Development Studies and is completing an additional major in Conflict Resolution Studies at Menno Simons College (MSC)—is recognizing more and more the need for female employment in a male-dominated industry.
After a year-end no one expected, Menno Simons College Associate Dean Dr. Jonathan Sears reflects on the cultural resilience playing out at CMU and within its program centre at Menno Simons College.
The University of Winnipeg's Riddell Hall buzzed with conversations about equitable community, human rights advocacy, and peace and justice work on February 5. The crowds were gathered for Menno Simons College's (MSC) 14th annual Social Justice Fair, put on by MSC's Student Services.
Dr. Jodi Dueck-Read, Assistant Professor of Conflict Resolution Studies, has taught at Menno Simons College as a sessional instructor since 2010 and has been on faculty since 2015.
As Stephanie Stobbe (Menno Simons College) and team prepare for the project's next phase, key players are adding their voices to the record, including Joe Clark, PM during the height of Southeast Asian immigration to Canada.

Between 1975 and 1980 Canada resettled 69,200 South East Asian refugees. Today Stephanie Stobbe, of Menno Simons College, along with a team of researchers, are working to ensure their experiences will be preserved for generations to come.
Upcoming Events
March 9, 2021
MSC Social Justice Fair
11:00 AM online
Registration will open in early February. You must register to enter the event. Keep an eye on MSC's social media to see exhibitor spotlights and find out when to register.
Interact with community organizations and your peers, learn about important causes and issues, and find opportunities for involvement!
Print This Page