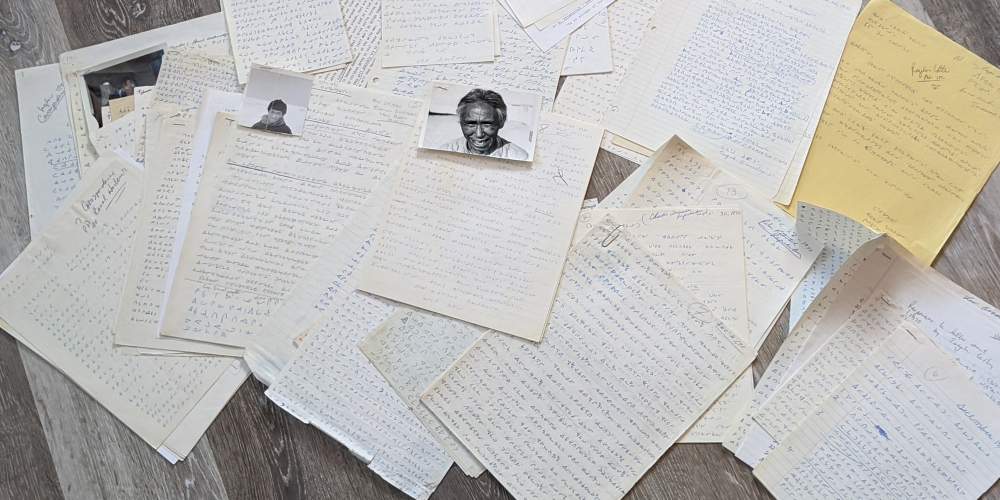 Project to review over three dozen letters to make content available and accessible for future generations
Latest News & Stories
From the boundless territory of Nunavut come fragile and carefully kept documents that changed the history of not only northern Canada but the entire country.
"When you are going through hell, keep on walking"
In my 20s, I supported the armed revolutionary movement in Nicaragua. At that time, I would have said that nonviolence was 'naïve', that it worked for Gandhi against the British in India because the British were so 'civilized' (if my former belief that the British were "civilized" colonizers leads you to guess that I'm basically a mix of Scottish/English/Irish settler stock, you'd be correct). I fully believed that to truly bring about revolutionary change, you'd need armed struggle.
As the world faces the brazen attack on Ukraine, the learning community of Canadian Mennonite University aches for lives lost and torn apart by horrific violence. We walk alongside current CMU students from Ukraine, their families who are suffering greatly, and also our alumni living in Ukraine.
Katie Anderson signed up for the Canadian School of Peacebuilding (CSOP) because with the notoriously full schedule of a music student, she wanted to spread out her course load. But the class quickly became so much more than just getting another credit under her belt.
Print This Page