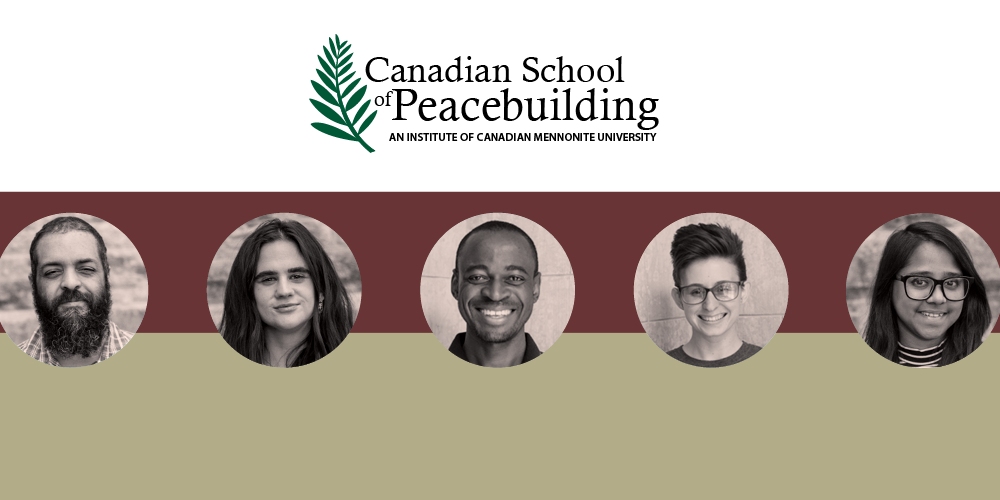 Peacebuilding school brings together participants from around the world
Latest News & Stories
According to the United Nations High Commissioner for Refugees (UNHCR), as of mid-2022, there are 32.5 million refugees worldwide. That number jumps to 53.1 million internally displaced people and expands yet again to 103 million when considering forcibly displaced people worldwide.
Dr. Jonathan Sears is Associate Professor of International Development Studies, Affiliate Faculty of Political Studies, and Associate Dean of Menno Simons College (MSC), a program centre of CMU. He has taught at CMU since 2008, primarily from the MSC campus.
From the boundless territory of Nunavut come fragile and carefully kept documents that changed the history of not only northern Canada but the entire country.
A new research project at Menno Simons College (MSC), funded by a grant from the Government of Nunavut's Department of Culture and Heritage, will be translating and analyzing over three dozen letters that were handwritten in Inuktitut syllabics by Nunavut Elders in the 1960s and 1970s.
"When you are going through hell, keep on walking"
A wise friend of mine posted that quote recently, and I have been clinging to it, like a kind of psychological life raft.
In my 20s, I supported the armed revolutionary movement in Nicaragua. At that time, I would have said that nonviolence was 'naïve', that it worked for Gandhi against the British in India because the British were so 'civilized' (if my former belief that the British were "civilized" colonizers leads you to guess that I'm basically a mix of Scottish/English/Irish settler stock, you'd be correct). I fully believed that to truly bring about revolutionary change, you'd need armed struggle.
Print This Page