MSC News
The Migrant Trail: Asylum seekers and immigrants at the U.S.-Mexico border
by Dr. Jodi Dueck-Read
Recently, I returned from a 75-mile walk in the U.S.-Mexico borderlands. The Migrant Trail is a sacred journey of remembering those who have died in the borderlands. Over the course of the walk, I re-connected with friends with whom I have been walking for 11 years, made new connections with people from all over the United States, Canada and Mexico and felt re-energized in a space of nurturing solidarity. On the flip side, my feet developed blisters earlier than normal, my introverted nature lacked patience as the week wore on, and the reasons I walk were pounded into me when our peaceful walk was met by white resistance.
It was perhaps the interruption on our last day which clarified my commitment to walking until the deaths stop.
It was Sunday morning and our group of 50 tired walkers was gingerly standing on a precipice overlooking the Sonoran desert in a dusty campground at the edge of Tucson, AZ. With shards of glass and pebbles at our feet, the view of the waking desert before us, it was the ta-ta-tat of the drum being played for the water blessing that brought us into a state of remembering.
Our 7-day journey through the dry and desolate desert was about to end when our ceremony was interrupted by a zealous blond-haired, blue-eyed woman proclaiming a racist and colonial message. During her interruption and the reflective pause that occurred after her departure, I reflected on the need for this walk.
White supremacy and internalized white superiority flow from institutions and individuals at the border. People of color arriving to the U.S. border receive an egregious unwelcome. Children are snapped from their parents' arms and caged in different places, separated by hundreds of miles. Adults are transported in vans and busses to be processed often waiting without food or water and in freezing environments. People are forced to walk through desolate areas to reunite with family.
These conditions are normal because we have dehumanized people and created policies with underlining racial hierarchies. It is my hope that by walking the Migrant Trail, I call out the dehumanizing and inhumane treatment of asylum seekers and immigrants at the U.S.-Mexico border; a treatment made worse by policies of xenophobia that are tearing children from the love and protection of their parents and causing people to try crossing the gauntlet of death time and time again to be with their family.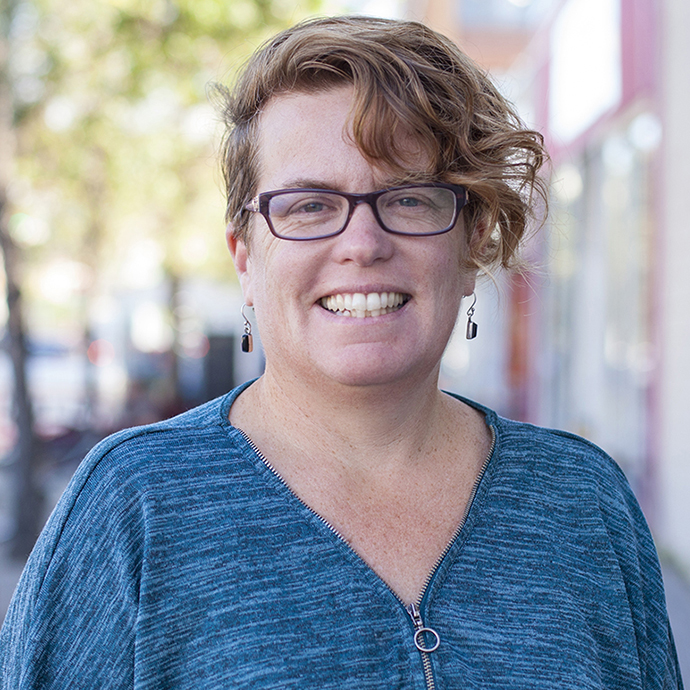 Dr. Jodi Dueck-Read is an Instructor in Conflict Resolution Studies at MSC. She has a PhD in Peace and Conflict Studies from St. Paul's College at University of Manitoba, and is currently researching community responses to migration at North American borders.
Print This Page