Faculty
Neil Funk-Unrau
Associate Professor of Conflict Resolution Studies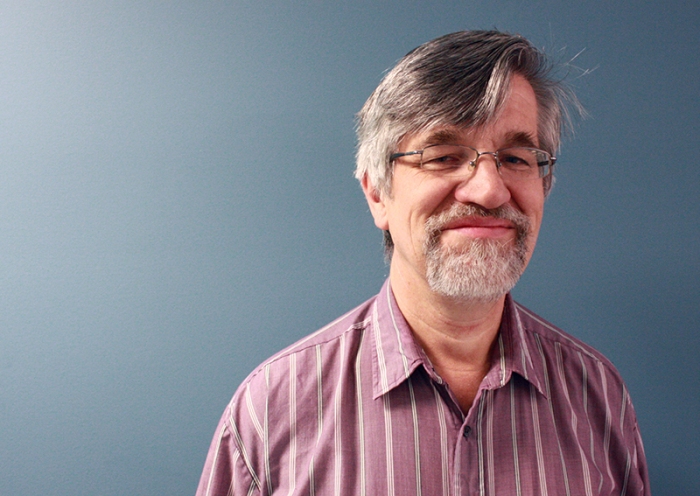 | | |
| --- | --- |
| | Conflict Resolution Studies, MA in Peacebuilding and Collaborative Dev |
| | |
| | 204.953.3847 |
| | 1MS11 |
Neil Funk-Unrau is Associate Professor of Conflict Resolution Studies and served as the Associate Dean of Menno Simons College from 2015 to 2019. Dr. Funk-Unrau obtained an MA in Peace Studies from Associated Mennonite Biblical Seminaries in Elkhart, Indiana, USA, in 1983 and then worked for over a decade with Canadian indigenous communities before returning to the USA to study at Syracuse University, Syracuse, New York where he obtained a PhD in Social Science in 2001. Neil has worked for MSC since 2000, teaching courses on conflict resolution and restorative justice as well as serving in various administrative roles such as the Program Coordinator for Conflict Resolution Studies (2006-2012) and acting Dean of MSC (May to June, 2013). Research interests include use and misuse of public apology processes, the legacy of Canadian indigenous residential and day school abuses, and the history of indigenous-Mennonite relations in Canada.
In addition to teaching and research, Neil served as a founding Board member of the Canadian Restorative Justice Consortium from 2012 to 2015 and as a founding Board member of PACS-Can, the Canadian peace and Conflict Studies Association, since 2015. In 2017, Neil also became the senior editor of Peace Research: The Canadian Journal of Peace and Conflict Studies, published biannually by Menno Simons College.
Neil and Genny Funk-Unrau are members of Charleswood Mennonite Church and parents of two adult daughters. Besides the inevitable suburban yardwork and minor home repair, Neil's leisure activities include curling in winter, some golf and occasional biking in summer, and a wide range of reading any time of year.
Areas of Teaching
conflict resolution, restorative justice, conflict theory, culture and conflict
Education
PhD, Syracuse University, 2001; MA, Associated Mennonite Biblical Seminaries, 1983; B Sc, (Hon) University of Manitoba, 1976
Work in Detail
Teaching
Courses taught include the following:
Downtown Campus
CRS-1200 Introduction to Conflict Resolution Studies
CRS-2210 Conflict Theory and Analysis
CRS-2221 Restorative Justice
CRS-2241 Conflict and Culture
CRS-2281 Special Topics in CRS: Globus Social Justice Institute
CRS-3220 Models of Conflict Transformation
CRS-3262 Critical Issues in CRS: Identity-Based Conflict
CRS-3243 Transforming Identity Conflict
CRS-4200 Senior Seminar in Conflict Resolution Studies
Shaftesbury Campus
SOCI-2030/3 Intercultural Theory and Practice
PCD-5190 Advanced Restorative Justice
Research
Neil has researched and published several articles and chapters on the history of Canadian indigenous relations and on the role of public apologies in re-negotiating social relationships. Major publications include:
"The Canadian Apology to Indigenous Residential School Survivors: A Case Study of Re-Negotiation of Social Relations" in On the Uses and Abuses of Political Apologies, edited by Mihaela Mihai and Mathias Thaler, London UK: Palgrave MacMillan. Pp. 138-53 (2014);
"Small Steps to Reconciliation: How Do We Get There From Here?" in Buffalo Shout, Salmon Cry: Conversations on Creation, Land Justice and Life Together, edited by Steve Heinrichs, Waterloo ON: Herald Press. Pp.75-84 (2013);
"Remorse and Reconciliation in the Courtroom: An Exploratory Survey of Judicial Discourse on Apologies", Annual Review of Interdisciplinary Justice Research 2: 35-54 (2011);
"Exploring the Gap Between Mennonite and Indigenous Neighbours: Snapshots From the Story of Native Concerns, Mennonite Central Committee Canada" Conrad Grebel Review 29(1): 52-70 (2011); and
"The Re-Negotiation of Social Relations Through Public Apologies to Canadian Aboriginal Peoples", Research in Social Movements, Conflict and Change 29:1-19 (2008).
He has also edited two issues of Peace Research: The Canadian Journal of Pece and Conflict Studies every year since 2015.
Print This Page