Faculty
Jodi Dueck-Read
Assistant Professor in Conflict Resolution Studies; Academic Director Canadian School of Peacebuilding (Winter 2021 & 2022)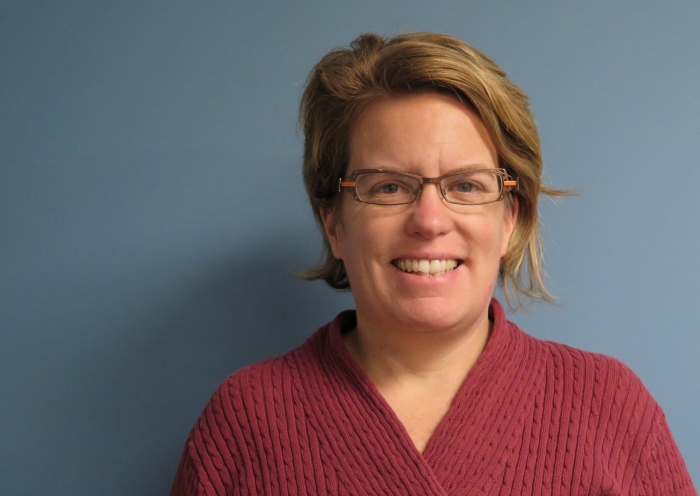 | | |
| --- | --- |
| | Conflict Resolution Studies |
| | |
| | 204.953.3861 |
| | 2MS36 |
Jodi Dueck-Read is a faciltator, instructor, social activist, and researcher. In addition to teaching courses at Menno Simons College and Canadian Mennonite University, she is facilitating a course at Stony Mountain Correctional in the fall of 2020. As a trained facilitator with Walls to Bridges, she looks forward to resuming in-person learning in the future. Prior to re-locating to Manitoba to complete her PhD in Peace and Conflict Studies, Jodi lived and worked at the US-Mexico border where she was Associate for Migration and Peacebuilding with West Coast Mennonite Central Committee (MCC). For six years, she worked with MCC in Santiago, Chile and Santa Cruz, Bolivia. She enjoys teaching adult students, speaking Spanish, and participating in actions intended to provoke social change.
Areas of Teaching
Social change, violence, facilitation, peacebuilding, ethics and group dynamics
Education
PhD, Peace and Conflict Studies, St. Paul's College, University of Manitoba; MA in Conflict Transformation and Peacebuilding from the Center for Justice and Peacebuilding at Eastern Mennonite University; BA in Spanish and Political Science, Furman University
Work in Detail
Teaching
CRS 1200 Introduction to Conflict Resolution Studies
CRS 2210 Conflict Theory and Analysis
CRS 2231 Nonviolent Social Change
CRS 2252 Conflict & Communication
CRS 2271 Conflict within Groups
CRS 3910 Peace Theory and Practice
CRS 3231 Ethics in Conflict Resolution Studies
Research
Peacebuilding, conflict resolution, facilitation and group processes, U.S.-Mexico border, migration, social movements, LGBT2S studies, scholarship on teaching and learning.
Publications
Dueck-Read, J. (2019). Ethnography for Border Justice: Methodological Considerations for Peacebuilding. In L. Reimer, K. Standish, and C. Thiessen (Eds) Expanding Modes of Enquiry in Peace and Conflict Studies: Research from the Mauro Centre, Volume 2. New York, NY: Lexington Books.
Dueck-Read, J. (2019). Nonviolent social movements: Advancing justice on paths to peace. In T. Matyok, Imani M. Scott, and S. Bryne's (Eds), Routledge Companion to the Handbook of Peace and Conflict Studies. New York: Routledge.
Dueck-Read, J. (2018). Racialized and Gendered Peacebuilding in the U.S.-Mexico Border Justice Movement. In C. Thiessen, L. Reimer and K. Standish (Eds.), Conflict Transformation, Storytelling, and Peace Building: Research from the Mauro Centre. New York, NY: Lexington Books.
Community
Locally, Jodi participates in the Migrant Worker Solidarity Network. She is also an organizer of the Migrant Trail, a 75-mile walk between the US-Mexico border and Tucson, Arizona to raise awareness about migrant deaths.
She serves on the board of Day Nursery Centres.
Print This Page