Academic Timetables
Conflict Resolution Studies
Timetable
What is CRS?
International Development Studies
Timetable
What is IDS?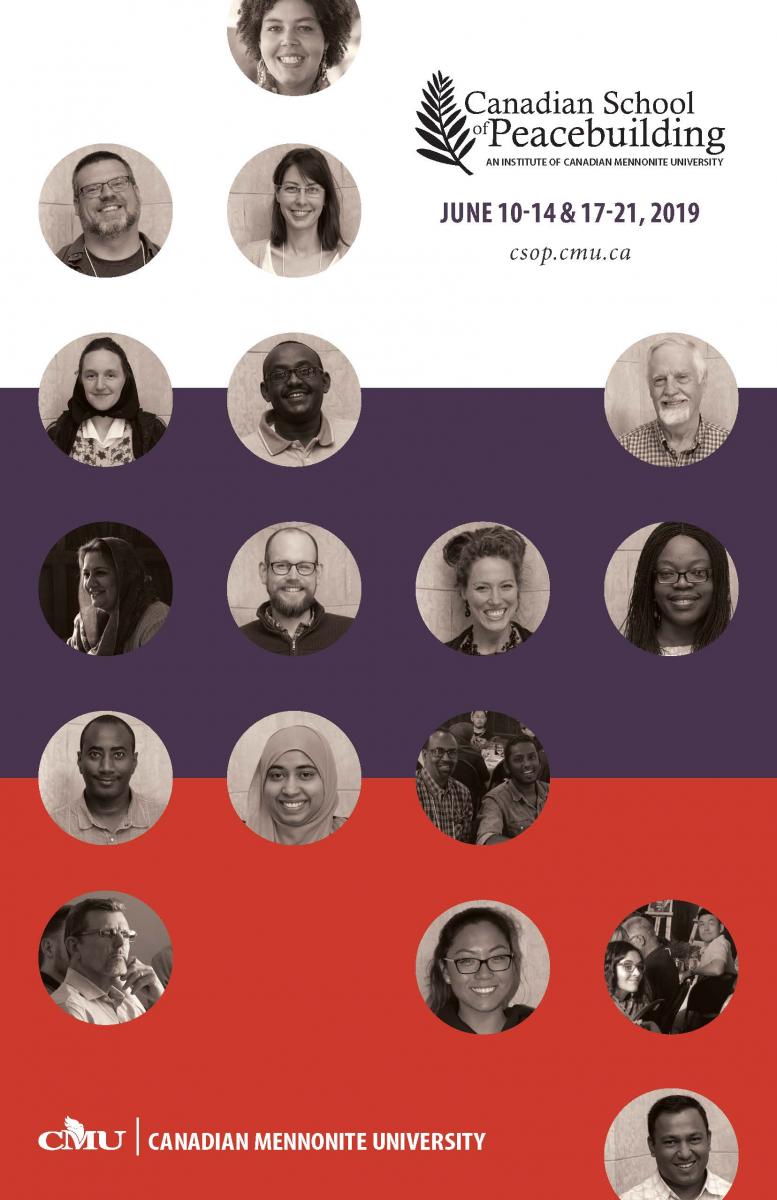 Canadian School of Peacebuilding Courses
CSOP will offer a selection of five-day courses running June 8-12 and June 14-19, 2020. These courses are taught by local, national, and international peacebuilders, to serve practitioners, professionals, activists, students, non-governmental organizations, and faith-based groups.
Consider taking a course or two for academic credit with this international network in various approaches to peacebuilding, justice, reconciliation, conflict resolution, and community development.
Contact Gina Loewen, MSC Academic Advisor, with questions about courses or process.
Registration
Register for a Conflict Resolution Studies or International Development Studies course through the Student Planning online registration tool in WebAdvisor.
Canadian Mennonite University Academic Calendar
Menno Simons College is a college of Canadian Mennonite University (CMU) and affiliated with the University of Winnipeg. To view the 2019-20 CMU academic calendar, click here.
If you are interested in registering for a course at Menno Simons College, please register through the University of Winnipeg's WebAdvisor.
Print This Page