Intersection of Conflict Resolution & International Development Studies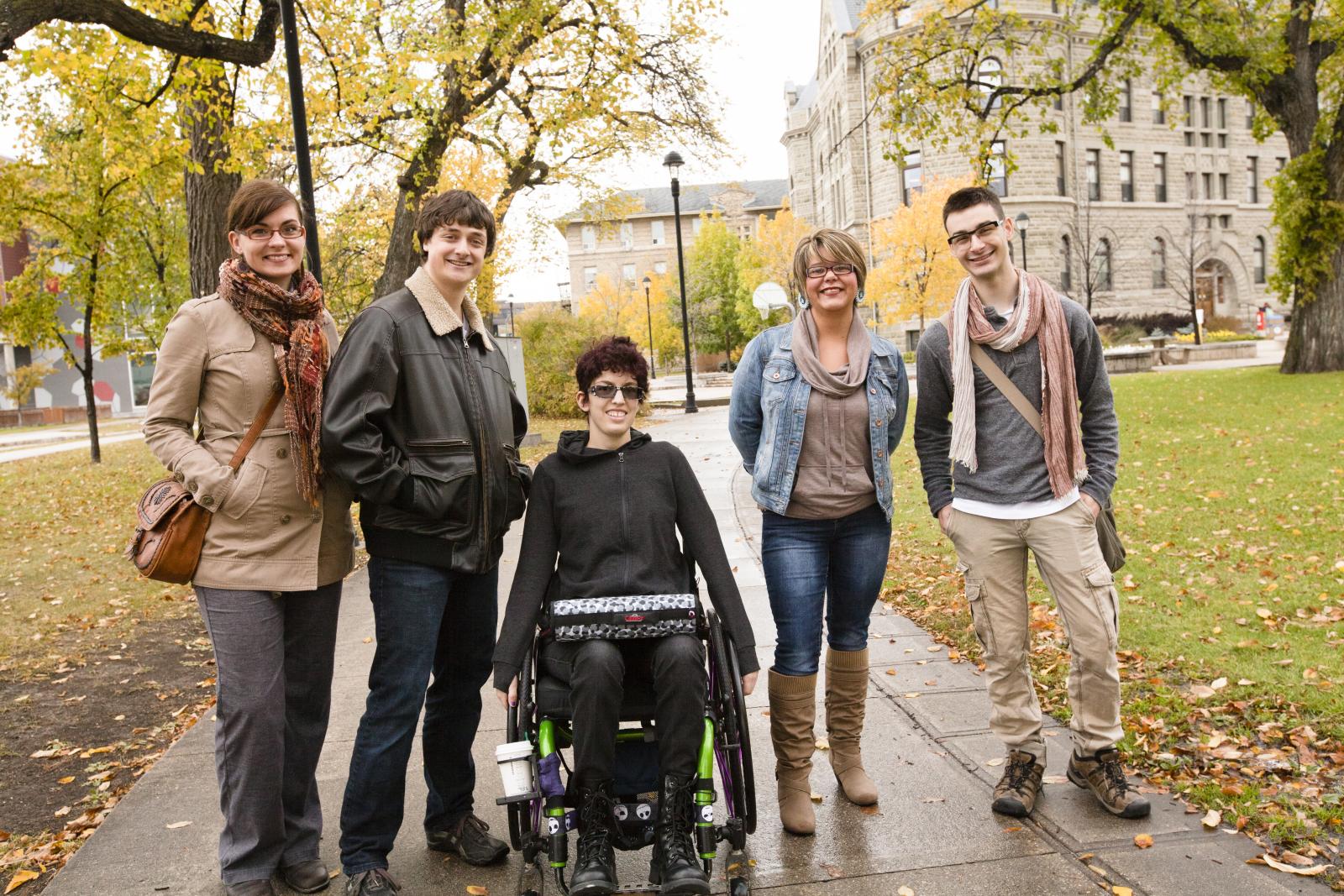 At MSC, we've identified two streams of study that highlight the complementary nature of Conflict Resolution Studies and International Development Studies. Students who are studying in either field will have their knowledge and practice strengthened and broadened by taking courses in the other.
In particular, we've identified these two streams:
Restorative Justice–Community Development
International Development–Peacebuilding
Restorative Justice–Community Development
This stream will equip students with the analytical and practical skills to build the capacities of individuals and groups for holistic, healthy relationships, and just communities.
Community empowerment and welfare is at the heart of both restorative justice and community development work. Restorative justice can be described as an alternative vision of justice through healing rather than punishment. In restorative justice, an offender is held accountable to those most directly affected—the community—and must work to restore their wellbeing.
Similarly, community development is concerned with the welfare and empowerment of communities and their members. Community-based development sees the community as the most important aspect of socio-economic activity.
Students interested in working with communities to influence positive change will benefit from taking courses in the stream of Restorative Justice–Community Development.
RESTORATIVE JUSTICE–COMMUNITY DEVELOPMENT
CRS
2221
RESTORATIVE JUSTICE
CRS
2241
CONFLICT & CULTURE
CRS
2251/61
CONFLICT IN THE FAMILY I & II
CRS
2252
CONFLICT & COMMUNICATION
CRS
2262
CONFLICT, FAITH & COMMUNITY
CRS
2271
CONFLICT WITHIN GROUPS
CRS
3240
WORKPLACE CONFLICT RESOLUTION
CRS
4224
INNER PEACE AND CONFLICT TRANS.
IDS
2110
PART. LOCAL DEVELOPMENT
IDS
2171
CRISIS, HUMANITARIAN AID & DEV.
IDS
2243
CONF. & DEV. IN INDIGENOUS COM.
IDS
2521
STUDY OF VOLUNTARY SIMPLICITY
International Development–Peacebuilding
Students taking courses in this stream will be equipped with theory and practice to build strategic capacities for peace and wellness across international and community contexts.
Development and peacebuilding concepts complement each other at both the international and community level. Stable communities that experience low levels of violence are able to devote their efforts and abilities to address inequalities or injustices, thus potentially preventing future conflicts. According to peace practitioner Lisa Schirch, peacebuilding "aims to create societies that affirm human dignity through meeting human needs and human rights."*
Relational in nature, peacebuilding encourages the development of relationships across all levels of society. Communities can advocate for structural and systemic changes that may enhance development or peace efforts in a region. International and national actors can work with people and communities "on the ground" to assist with development and peacebuilding efforts.
Students interested in learning about systems, structures, and actors that contribute to the peace and wellbeing of communities around the world will benefit from courses in the International Development–Peacebuilding stream.
INTERNATIONAL DEVELOPMENT–PEACEBUILDING
CRS
2231
NONVIOLENT SOCIAL CHANGE
CRS
2421
LEGAL SYSTEMS & ALT. DISPUTE RES.
CRS
2431
NEGOTIATION THEORY & PRACTICE
CRS
3220
MODELS FOR CONFLICT TRANS.
CRS
2131
HISTORY OF PEACE & NONVIOLENCE
CRS
3242
WOMEN & PEACEBUILDING
CRS
3331
GENOCIDE, WAR & VIOLENT CONFLICT
IDS
2130
HISTORY OF THE DEVELOPING WORLD
IDS
2131
RURAL DEVELOPMENT (REVISED)
IDS
2183
AFRICAN DEVELOPMENT ISSUES
IDS
2603
ENVIRONMENTAL SUSTAINABILITY
IDS
3111
DEVELOPMENT AID POLICIES
IDS
3160
CULT. PERSP. ON GLOBAL PROCESSES
IDS
3901
HUMANITARIAN AID & CONFLICT
*Schirch, Lisa, The Little Book of Peacebuilding (Intercourse, Pennsylvania: 2004), 13.
Print This Page