About Practicum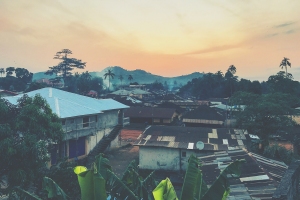 More Practicum Opportunities
Peace Africa Alliance, Sierra Leone, West Africa (IDS or CRS)
Peace Africa Alliance (PAACET) is an international peace and human rights organization focusing on human rights, post-conflict transformation, and structural violence using ethically sound conflict transformation techniques. This unique practicum opportunity allows students to participate in areas like peace and human rights education; women's empowerment, and civil society capacity building, among others.
[ Learn more ]
Inner-City School Mediation Practicum
This unique opportunity allows students to actually mediate conflicts, and work directly in conflict situations. Students also gain experience working in the public school system with youth from diverse cultural backgrounds.
[ Learn more ]
Practicum with Senator Marilou McPhedran
In this exciting opportunity, students will work with the Senator for a minimum of 6 months part-time doing online advocacy, communications, and/or research. Students will work remotely, and applications are accepted on an ongoing basis.
Onashowewin Justice Circle (CRS)
Onashowewin is part of the Aboriginal Justice Strategy and incorporates cultural understandings and traditional teachings in enhancing Restorative Justice approaches to repairing the harm of criminal offences. Students will be involved with or observe re-offending prevention workshops, mediation, conferencing circles and Cultural Advisory Counseling sessions, as well as work with individuals.
[ Learn more ]
ArtsJunktion (IDS or CRS)
ArtsJunktion is a community-based, charitable organization committed to redistributing reusable materials. It provides materials for more than 350 nonprofit organizations and schools. They keep their depot full of reclaimed treasures, facilitate workshops focusing on various art techniques and environmental sustainability through creative reuse and workshops. This placement is a good fit for someone interested in building community partnerships, developing arts/community/environmental sustainability programming and non-profit administration.
[ Learn more ]
For more practicum opportunities, including local and international placements, contact Ruth Taronno.
Print This Page