Professional Development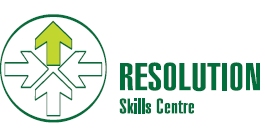 Resolution Skills Centre
Resolution Skills Centre is a leader in conflict resolution training locally, nationally and internationally. A program of Mediation Services, the Resolution Skills Centre helps individuals build confidence to effectively address conflicts in their workplaces, homes, and communities through a wide range of courses.
Examples of courses offered include Intro to Mediation, Victim Offender Mediation, Communication at Work, Dealing with Bullies, among many others.
Resolution Skills Centre also offers the following certificate programs: Conflict Management, Mediation Skills, and Resolution Skills. Students who have taken Conflict Resolution Studies courses at Menno Simons College can receive transfer credit for the Resolution Skills Centre certificate programs. Up to four days of university/academic transfer credits may be granted.
Visit the Resolution Skills Centre website for more information about the courses and certificates they offer: www.resolutionskills.ca
Print This Page