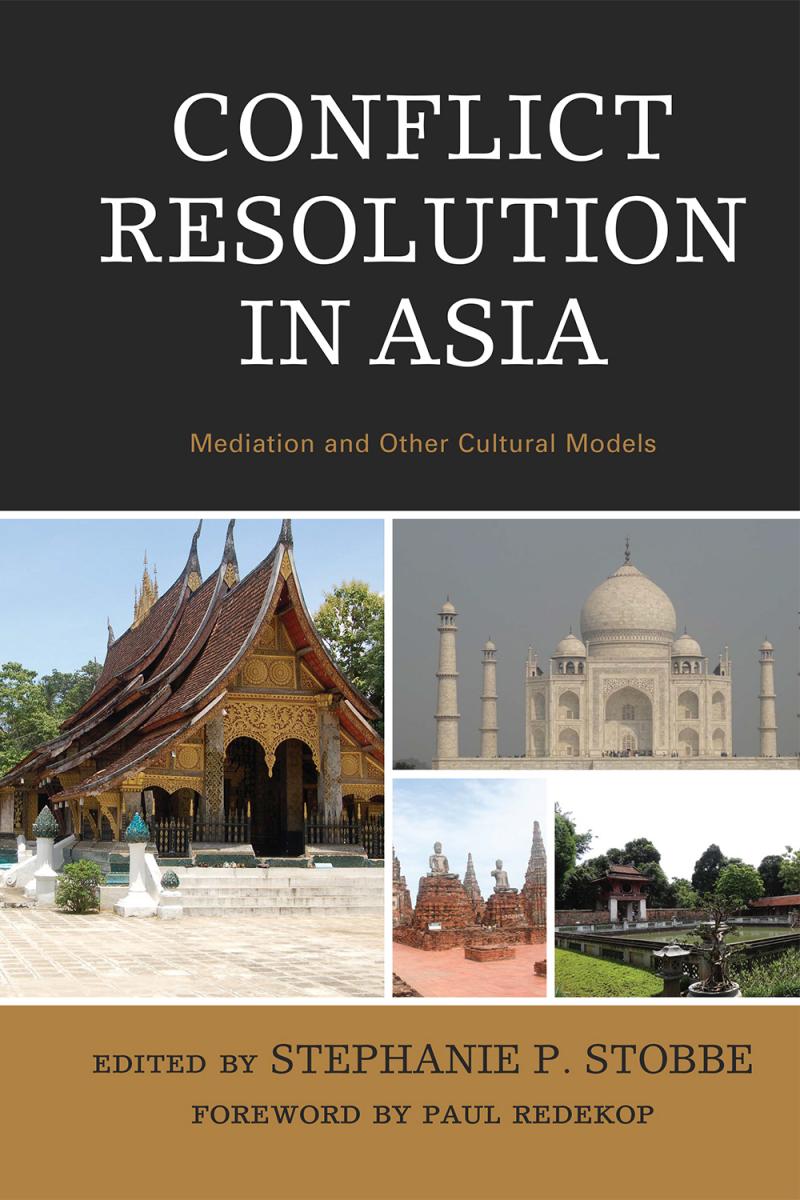 Book Launch:
Conflict Resolution in Asia: Mediation and Other Cultural Models
MSC invites you to the launch of a new book from Stephanie Phetsamay Stobbe, Associate Professor of Conflict Resolution Studies!
When: Wednesday, May 30, 7:00 PM
Where: CMU's Marpeck Commons | 2299 Grant Ave.
The public is welcome to attend. Light Refreshments will be served.
About the book:
Conflict Resolution in Asia: Mediation and Other Cultural Models is an exploration of human interaction, conflict,
and conflict resolution in the incredibly diverse region that consists of South, East, and Southeast Asia. It
examines how traditional, indigenous, and culturally based conflict resolution processes interact with more
formal legal systems to build infrastructures that address conflicts at the interpersonal to international levels
in ways that maintain social harmony. This book provides insight into situations where unique cultures come
together to create a larger cultural identity, and how constructive and appropriate conflict resolution systems
can work every day to establish positive relationships and overall peace in these complex communities. It
demonstrates the importance of culture in addressing conflict and conflict resolution, and validates the
significance of culturally appropriate processes in building and sustaining peace.
This book is the first in a new series from Lexington Books edited by Dr. Stobbe.
Books may be purchased at the launch at 50% off or through the publisher website
https://rowman.com/ISBN/9781498566445/Conflict-Resolution-in-Asia-Mediation-and-Other-CulturalModels
and enter code LEX30AUTH18 for 30% discount (Hardback or eBook).
For information on arranging or coordinating a student event, contact msc.studentservices

:

@

:

uwinnipeg.ca.
Print This Page